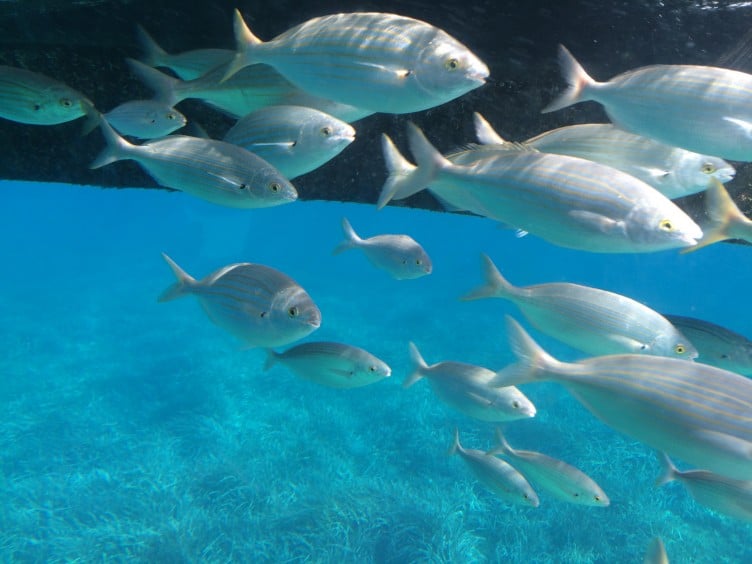 On our 2nd full day on the French Riviera, we decided to go to St. Maxime and check out the Aquascope, using les Bateaux verts, the only ferry to cross the Golf
A half-day trip across the Golfe
On our second full day on the riviera, Monday morning, we decided to go to St. Maxime and check out the Aquascope. les Bateaux verts, the only ferry to traverse the Golf, is at the Captainaire to the left of the entrance to Port Grimaud. We went right, thinking it would be in the center of the port with everything else – they had a kiosk next to the canal cruise and she directed us back to where we came from.
Since our vacation was at the tail end of tourist season, they were not running nearly as often as they had, say, a week before. We arrived just in time to catch the first ferry out, they were actually about to leave when we bought our tickets. We had a private ride and baby girl fell asleep as soon as the engine started. 20 minutes later, we arrived and crossed the dock to the Aquascope kiosk.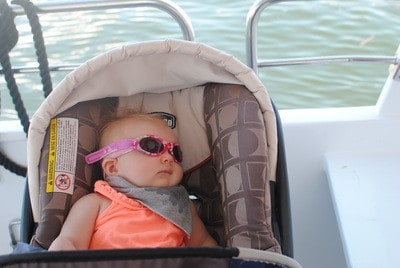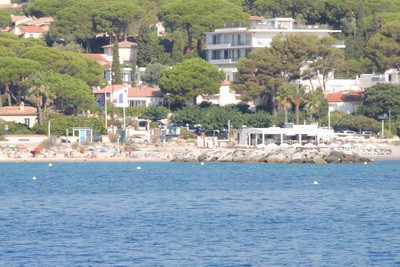 There were 9 seats inside the submarine and baby girl didn't count as a person. Since she was still asleep, we brought her car seat into the sub and forced to hold it on my lap because munchkin decided he didn't want to sit on our laps and we didn't pay for a seat for her. This is was not comfortable, I have to say since the seats were more like a barstool and didn't have a backrest. The ride was maybe 30 minutes, I didn't see what I was expecting but the toddler had a great time so I can't complain.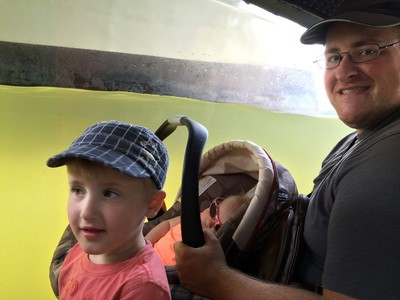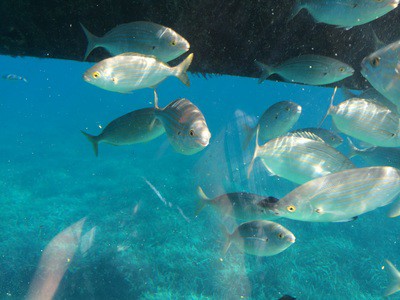 The city was hot and getting uncomfortable so we stopped for lunch and decided to go back home. We had brought our swim gear and sun tent with us just in case, and there was a public washroom to change, but Port Grimaud has a strict dress code of no swimwear within the walls of the port. We would have to change back into our clothes, and change again into our swimsuits once we got home.
We met a lovely woman from Brazil, living in Spain, that just fell in love with the baby girl. At one point, while on the ferry, she asked to hold her. I didn't mind since this wasn't the first time someone had asked and it appears to be the European way.
Hubby didn't seem too thrilled with the idea but the baby girl didn't stay with her long; one too many hugs and the pout started. Munchkin didn't want to sleep in that morning so I held the baby girl and he napped in the stroller. I figure, she can be awake for up to 1.5 hours at a time, and he shouldn't sleep much longer than that anyway so if we can get him to sleep shortly after she wakes, it's all good.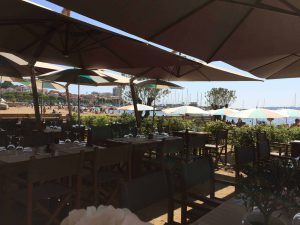 There were a few things further into the city that I'm sure we could have visited, but the tourist information centre had surprisingly little information regarding St. Maxime and we all really just wanted to swim.
Your Thoughts...
Please share your thoughts in the comments or reach out on social media...We would love to hear from you.