The Artificial Port
 While on vacation, we decided to take a few day trips around the area; notable to
St Maxime
and
Grimaud Village. 
 There is something is something to be said, however, for having a lazy day at the market, and just relaxing on the beach. That was this day; we walked across the resort and found beautiful Port Grimaud , and the wonderful things she had to offer.
Port Grimaud itself is an artificial town created by architect 
François Spoerry
 in the 1960's, in order to create more ports for tourist boats and accommodate more people, away from neighboring St. Tropez. Because of this, many of the local towns look down on Port Grimaud. I, for one, don't see the problem, but who am I anyways.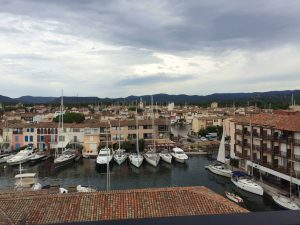 The town is walled, manned by security 24/7 and is privately owned. From any entrance, turning left would send you to the Capitainnaire (Harbour master) and Les Bateaux Verts launch, which is where we catch the ferries to various day trips, like
St Maxime
and St Tropez. Turning right takes your right into the heart of the city. The square, surrounded by local shops, has markets on Sundays and Thursdays. We stopped here for breakfast while waiting for the market to open (9 am). I am happy that we arrived so early; it didn't take long for the area to get busy and over crowded – this was around the time we left to take the kids home for an over due nap. Here they sold soaps, towels, bathing suits and jewelry. Across the bridge was the second part of the market and "mall".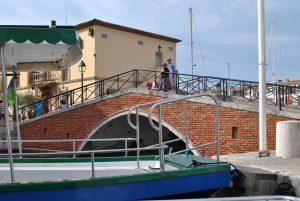 The market had many fruit, cheese and sausage stales. It also had many clothing booths; they only take cash and cheque, good thing they don't take Visa or I could have been in trouble.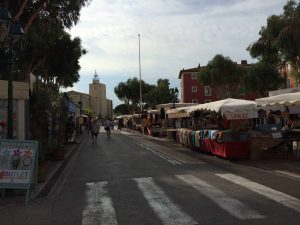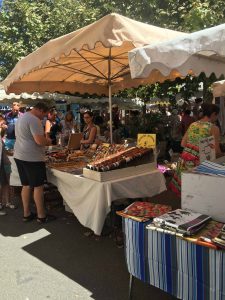 There is a canal cruise, very short, that took us around the port. It was a nice, relaxing time where the munchkin could  look off the sides, point to all the boats and baby girl could sleep her troubles away. We didn't do much today, just relaxed, shopped and walked around. And, as usually, the beach was our final destination.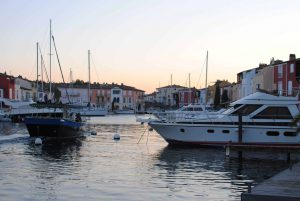 The architecture was definitely different. Shapes and colours and just overall designs that I hadn't seen anywhere else.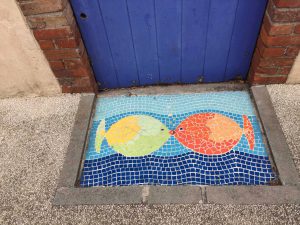 Plan Your Trip – Stay and see everything
Accommodations
Flights
Car Hire
Pin this to Pinterest: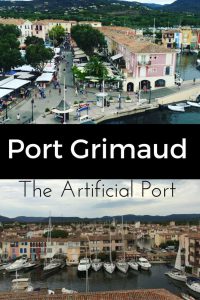 Do you have any Tapped Out Tips?
Questions or Comments? Join the conversation below.