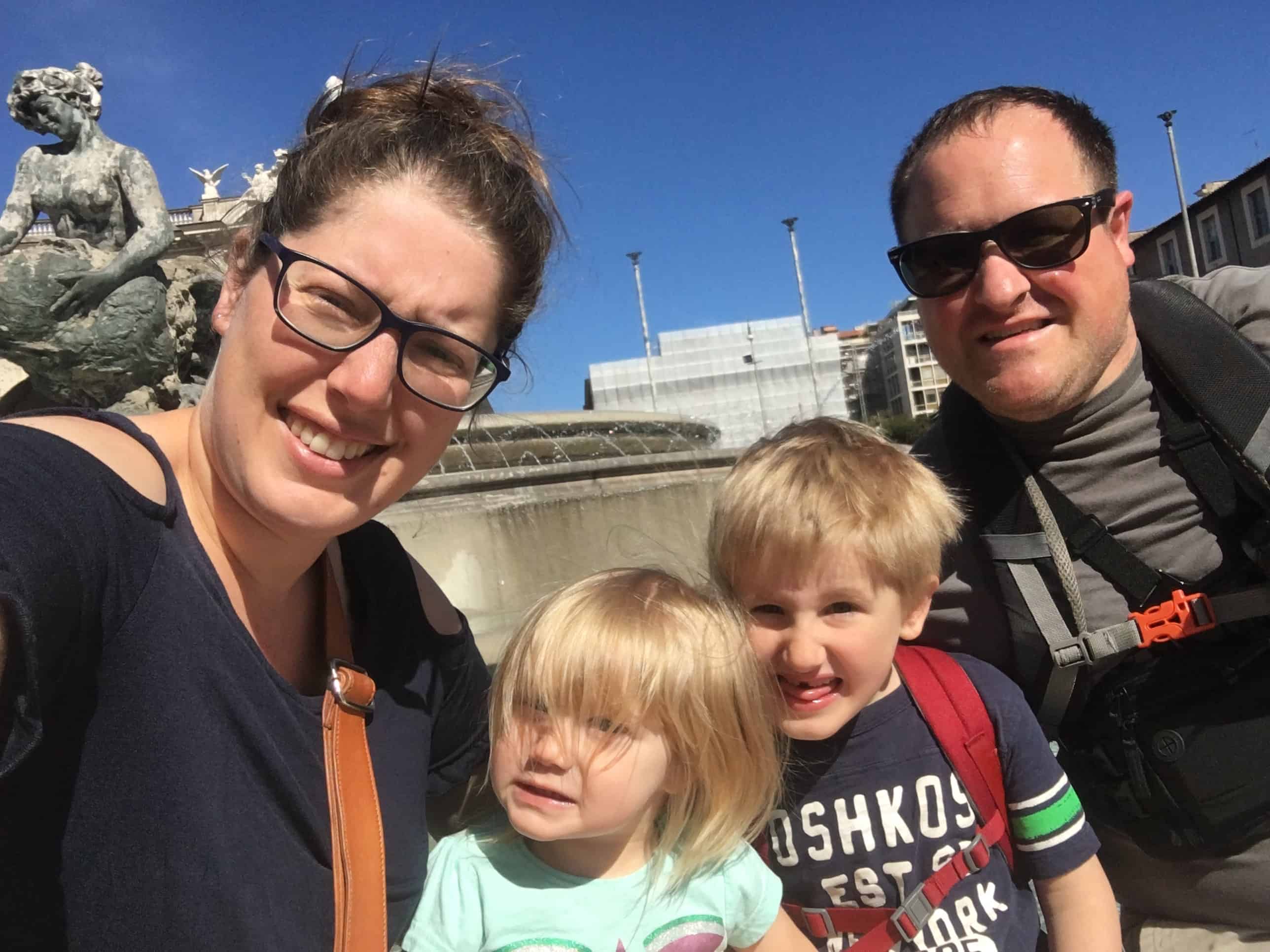 2017 has been one heck of an adventure. This blog officially turned 1 over the summer and we have seen it do great things. This is the best of 2017. Since then, we have been able to grow an amazing community here, as well on my various social media accounts.
The kids have grown so much in the last year as well; Baby Girl is struggling with potty training but that may have to do with travelling too much, she has finally started KITA and is making friends at school.
Munchkin is in Year 1 and we are seriously concerned about him moving back to Canada; the kid can read and write, he knows math, heck he even has science and history lessons…he's in Senior Kindergarten for crying out loud.
He's going to be a smart dude when he grows up, that's for sure. And they have both developed an opinion on our travel destinations. Take a look at our year in review; where we have been and where we want to go.
January
We rang in the New Year at home. Our trip over the Christmas break was cut a little short due to increasing tempers (from the children) and we decided to just stay home. Clearly, we aren't the full-time traveller type of people that I had hoped we would be, but that could also be because we aren't travelling as slowly as we should with little ones.
Either way, we listened to what they had to say and they were happy as a clam to be home again.
We did, however, have leftover tickets to Efteling Park that we had purchased last year. Between forgetting about them, up-coming Press Trips and the upcoming expiry date, we only had one good weekend to make the short journey to the Netherlands and check it out. We were fortunate that the weather held up and traffic was on our side (considering it was a Sunday). Check out our review of Efteling Park here and be sure to visit them when you can, it was a great experience and so uniquely European.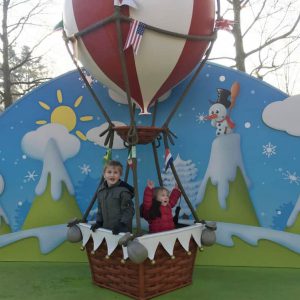 February
February was a little busy. We had Munchkin's 5th birthday at the local pool, and it was a huge hit with his friends. During Carnival week we had two Press Trips scheduled, a long weekend in Hannover and a weekend at Tropical Islands Berlin.
Having the privilege to visit both the beautiful city of Hannover and getting a private tour of Schloss Marienburg is not lost on us. Thanks to this blog and all its wonderful readers, we were invited to tour the city and it was incredible. I honestly don't understand why more people don't visit Hannover more often. February probably isn't the greatest time of year to go, considering it's the rainy season in Germany (when is it not), but the crowds were practically non-existent and the entrance fees to most attractions reflect that. A little rain never hurt anyone anyways.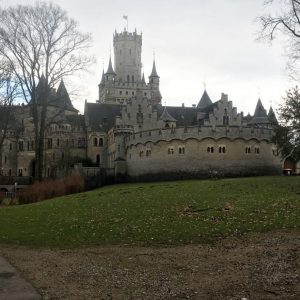 Check out tour of Hannover and Schloss Marienburg.
Shortly thereafter, we were invited to visit the Tropical Islands Berlin. It is literally a beach inside a dome. It was amazing. Since this trip did require some out-of-pocket expenses, we decided to make this Munchkin's birthday present. He was ecstatic! We even ran into one of his classmates and hubby's coworker (not related). Check out our review of Tropical Islands for more details and some incredible images.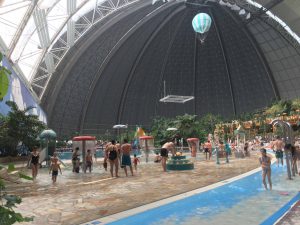 March
Technically, I was planning and prepping this trip for all of March and physically took it in April but I have too much to show you in April so here it is (it's cheating, I know. Whatever).
This trip was very important to us. It was the 100th anniversary of the Battle of Vimy Ridge, during Canada's 150th year, so it was basically the Great Canadian Pilgrimage. I have always wanted to visit Vimy Ridge – preferably during a Remembrance Day ceremony but that wasn't going to happen anytime soon and this was better.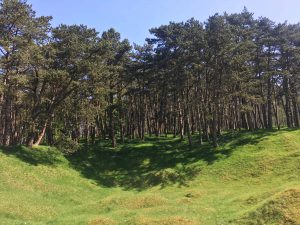 Another reason why this trip took up so much of my time was finances. We had just finished putting a deposit on our Disneyland Paris June vacation and were heading to Italy for 2 weeks in April. Money was tight and hotels were becoming increasingly expensive – if there were any available.
Luckily, someone heard my twitter cries and we happily were invited to both Lieges and Ypres for another Press Trip. While these trips have no bearing on what I write or how we feel about the location, they do give us the opportunity to physically be there and review it for ourselves.
The beautiful city of Lieges graciously hosted us for a night, allowed us to tour the city and check out a few great museums. From there, we left early to make the journey to Vimy Ridge itself.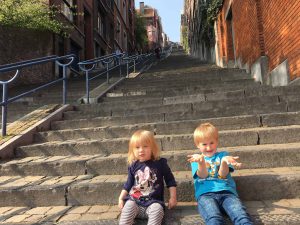 After Vimy, we made the late night drive to Ypres, where we spent the night at an incredible B&B, Fields of Gold. They have a store on the ground floor that sells essential oils and they have incorporated that into their rooms. No better way to relax after a long and hot day than soaking in a grand clawfoot tub surrounded by a great mix of oils.
Click here for our hotel review, you will be glad you did – it truly is a beautiful suite.
This is a great lesson on budgeting for travel (As a great manager once told me "Do as I say, not as I do"). Check out how to get out debt and start travelling tips and more.
April
Shortly after getting back from Ypres, I got to start packing for our incredible train journey to Italy.
We started off with a Night Train journey through Munich and Salzburg before finally landing in Rome. It was surprisingly a lot more fun than I had expected. If you are interested in learning more about Night trains, or train travel with kids in general, be sure to click the links.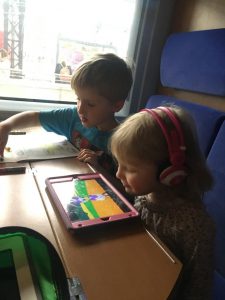 Our first stop was Rome. We made our hotel home base near the central station and spent a good 5 days in Rome, just exploring and wandering around. Hubby has been coming to Rome a few times a year for work so he knew exactly where everything was… this was his time to shine as our tour guide and trip planner. Click here to check out that vacation and see how well he did.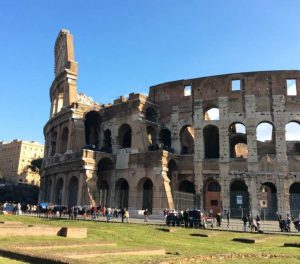 Next was Florence. Baby Girl had her 2nd birthday during our travels so we decided to give her a little photo shoot at a few incredible locations, as well as let her pick an attraction to visit on her special day. She decided she wanted the horse-drawn carriage ride (they had been asking for one since Rome but they were way too expensive, Florence was much more reasonable) and since they were parked right outside our hotel, I couldn't resist. Happy Birthday, Baby.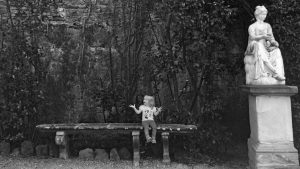 One of our day trips was Pisa. The kids had a great time chasing pigeons in the fields and climbing the tower in the church. Munchkin wasn't allowed to climb the Tower of Pisa itself, sadly. He still hasn't gotten over that, to be honest. We should have prepared him better.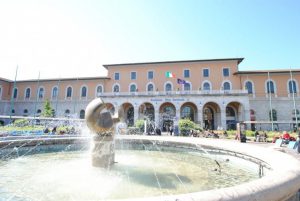 May
Hubby had to leave for work for a month and my parents offered to come up and help me with the kids. Since Munchkin had a long break coming up, we decided it would be easier if we just flew to them. We ended up having a great time on the flight (check out how I survived phone calls with KLM, as a solo parent with kids on a plane and getting the kids ready to fly – wow that's a lot of articles. All worth it though.) It was a great opportunity to reconnect with the family and we were able to see a few members of the extended family, which was great for all of us.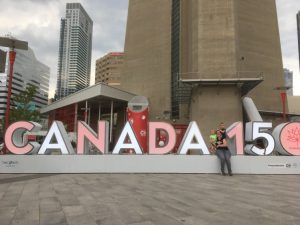 We managed a day trip into the city, Toronto, and visited one of Canada's few castles. Munchkin loved showing his cousin around because he is such a castle-expert didn't you know.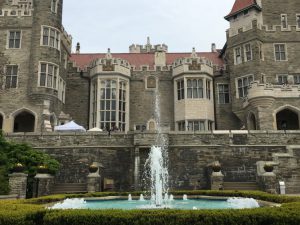 June
Just before heading to Disney, Duisburg Zoo had their annual Star Wars Day. We were able to walk around the zoo with our handy annual passes and meet a large number of Star Wars characters, with very few lines. Make sure you arrive at opening because it did start to get busy later in the day.
This also meant we didn't have to see any Star Wars characters while at Disneyland, which I always like to hear. I hate standing in line for characters, especially in the hot summer sun. See our full review of the Duisburg Zoo here.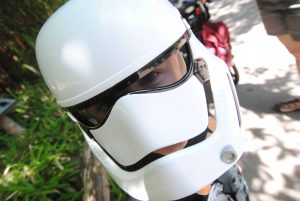 Considering we said our first trip to Disneyland Paris back in 2014 would be a once in a lifetime thing, we have come back fairly often. This will be the 3rd time we have been, 2nd with two kids. Each time we visit, it is during a different season and the parks are celebrating something new so it isn't exactly the same each time, which is perfect. It is also nice to see how much the kids remember from last time and how their likes and dislikes have changed.
Visit our Ultimate Guide to Disneyland Paris, full of great tips and useful links to plan your families next Disney vacation.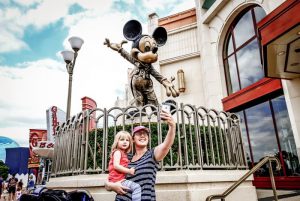 July
We have been doing so much up to this point, that we took the summer off. Hubby was running low on vacation days (they have already been spoken for with other vacations planned for fall and winter) and we needed time to save up future adventures – see, I do learn.
We decided to explore our own backyard on the weekends and took to the City of Dusseldorf. We had a great time compiling great day trip ideas from Dusseldorf, as well as taking advantage of the Dusseldorf city card.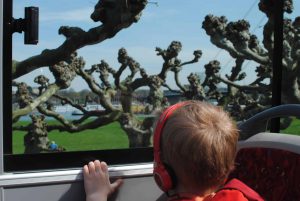 August
August was another quiet month. We did a few more day trips, and hubby managed to get a week off near the end of the month. Too short notice to go on vacation and the temperatures were just too hot to do anything crazy, so we went to the local pool and neighbouring beach.
September
School started in September for both the kids. I was happy to have my days back to myself and catch up on blogging (I'm kidding, I watched a lot of tv at first… then I caught up on blogging)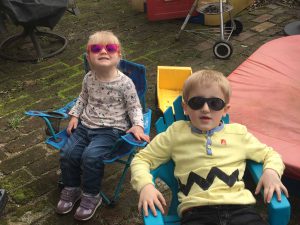 September is also the beginning of the fall festivals here in Europe. They start the harvest, celebrate with markets, bouncy castles and Biergartens.
October
Hubby went away again and so my mom took the opportunity to visit and help out…I don't need the help really, not for just 2 weeks, but then again, she doesn't need a reason to visit. She's just awesome that way.
The kids and I met her in Hamburg and we toured for a few days before heading back home. Muchkin missed a few days of school but that's ok, he explored a U-Boat and a handful of museums, we did his homework at the hotel. See our Guide to Hamburg with kids here.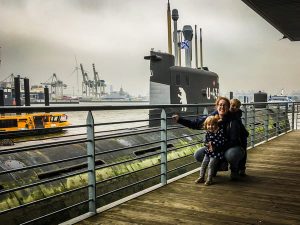 The next weekend we decided to visit Rotterdam. Hubby and I had already taken the kids a year before but it was so much fun and we had missed a few things so mom thought it would be fun to visit with her. She wanted to check out the Markethall and I just wanted a closer look at the Kube houses.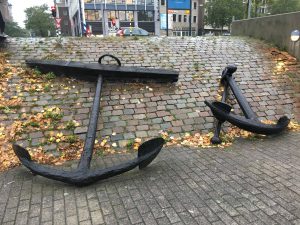 November
I swear this is the last time we are visiting Disneyland Paris… this year. I really wanted to see it in Christmas decorations and managed to find the perfect week to visit. Again, kiddo missed a few days of school but the teacher gave me some homework and all was good. The perfect week, according to the crowd calendar, had the lowest crowds outside of February and they weren't lying – it was practically walk-on to everything we wanted. It was also the Buy-one night, Get-one night offer for we decided to splurge and stay for 4 nights (5 days).
We did manage to learn a few new things this time around; Meal Plans may not be worth it during Christmas, the Newport Bay club is amazing and November is not as cold as everyone seems to think it is.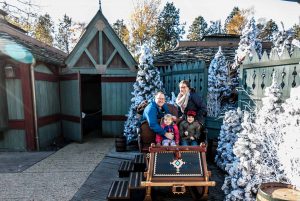 Check out our Disney-specific Instagram Page for more great Disney images.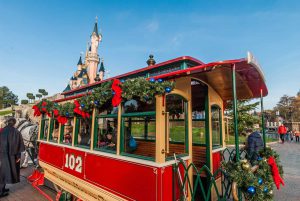 December
We recently took a road trip through Eastern Europe. We started in Wurzburg, then made our way down to Nuremberg, Rothenburg, Salzburg, and Prague before finally turning back and heading home.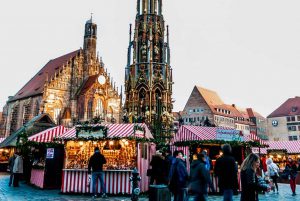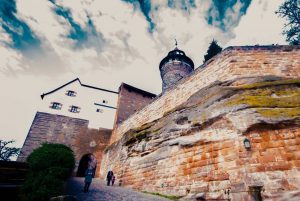 Best of Instagram
I have been working long and hard to build a great following on Instagram. If you don't already follow me, I suggest you head over and follow – I post exclusive images and promotions as they happen, sometimes weeks before they are posted on here.
Taken back in February at Tropical Islands, this image has been my most popular for the year. I can see why; who would have thought of an "inside beach" as my son calls it.
The Lovelocks in Hamburg seems pretty popular too. I love the colours.
And we opened a second Instagram account, just for our Disney Images
Articles You May Have Missed
There were a number of non-city related articles on the blog this year.
Best Packing Tips to Feel More Organized + Less Stressed
How to Plan a Toddler-Friendly Itinerary
Most Unique Places to Visit Around the World
Tips for travelling in Europe with Kids
Lose Your Passport Abroad? What to Do
Travel with a Stroller | Should You Travel with a Stroller?
Best Kids Camera For Your Next Family Vacation
As well as a new section to the blog, dedicated to Traveling with Kids Discussions, Best Products, and Packing Lists.
What's Next for Us
We are constantly making and changing plans. Often times it is a week before vacation and we completely re-write our itinerary, but sometimes it's on the road to the destination when we make a sudden turn and do something else instead.
2018 doesn't look to be any different. We had a rough idea of what we wanted; have thrown it away and started again at least 3 times this week so making a final decision and actually implementing it could be challenging.
So far, my ideal year would be;
February – Thailand, maybe.
March – Mom solo trip. It's about time, I think.
May – Visit Canada and search for a house
July – Move to Canada via Queen Mary 2 Transatlantic Cruise
August – Friends wedding. I get to be a bridesmaid and my parents are watching the kids.
December – Exploring the Canadian Christmas market scene. And maybe a trip to Montreal and/or Quebec city
We will see how this year turns up and check back in December to see how my plans differed from reality.
Your Thoughts...
Please share your thoughts in the comments or reach out on social media...We would love to hear from you.